Logo Graphic & Brand Indentity Design
Trapik Media offers corporate logo design service for your company, product and website. We follow a logo design process in designing logos that enable us to create a logo design which reflects both the branding and company identity that you want to achieve.
Logo Design Process
The first step is filling the Logo Job Order form that will provide us with the information we need to design your logos: type of company, type of product, color scheme, competition, nationality or country, objects and symbols (preferred and to be avoided). The more information we have the better we can service your company's custom logo design requirementsw.
In five (5) business days we will present you (three) 3 logo design studies. From these initial designs, we can have an idea as to the logo design that you want, your tastes, and the kind of image your company wants to project.
After another five (5) business days, we will present to you a logo design based on the reviews, insights, and comments made during the initial design stage. Another round of revision will be allowed if client is still not satisfied with the custom logo design.
Final logo design will be presented for approval after another three (3) business days from the second review.
Trapik Media Logo Design Case Studies
Here are just a few samples of custom logos, brands and identity designed by Trapik Media.
Go back to Trapik Media Services »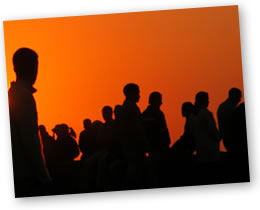 Custom Logo Designs
Trapik Media Services