Pilipinas Philippine Portal Custom Logo Design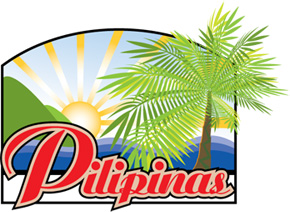 The natural beauty of the sun rising from the horizon inspires this custom logo forPilipinas.ph, an online portal about Philippine culture, travel and tourist attractions. Created on Adobe Illustrator CS2, the logo designer created the palm tree object from a single leaf then was given multiple instances, resized and twisted to create a fuller effect palm leaves. Three tones of green were used to show color depth for the leaves. A circle and widening lines were used to draw the sun and a yellow gradient for its color. To match the sun, a blue gradient was used for the sky to show perspective.
To adapt colors of the Philippine flag and to reflect the archipelago character of the Philippines, three shades of overlapping blue colors were used to symblozie the Philippine ocean. Two shades of green; the jade overlapping the little sprout green were used to depict the mountains.
A regular Ariston font was used for the Pilipinas word with the capital P thirty percent bigger than the other characters. The logo designer made three copies of the Pilipinas word each with three different colors, red, latte and black. Each of the colored words were resized one bigger than the other and placed on top of another to create a two toned stoke.
The whole view design was then enclosed inside a black square border with the top side arched. A white background for the Pilipinas word was then placed at the bottom. The word Pilipinas was placed on the white background but fifty percent bigger than the white background.
Logo Artist: Enrique Sevilla
Logo Art Director: Gerry Diwa
Logo graphic design software: Adobe Illustrator CS2
Go back to Logo Design Services »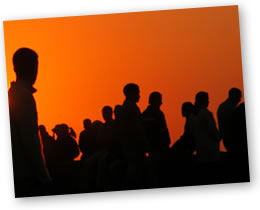 Custom Logo Designs
Trapik Media Services