Website Design & WebSite Development
Trapik Media creates attractive looking and functionally effective website design that will showcase what your business is really about. We have a seasoned team of website designers and website developers with the expertise of maximizing the potential of your website by creating a website deisng that enhance the user's online experience.
Types of Web Site Design
Cascading Style Sheets (CSS) Web Site Design
CSS is an international design standard for web sites. Web sites design with CSS are robust, perfect for data-driven and data intensive web sites, load fast vs standard html, easy to maintain and future proof. We have set our internal CSS implementation guidelines to ensure that major web page browsers will render the design and functions as we have intended them to be.
DHTML Dynamic HTML Web Site Design
DHTML which is short for Dynamic HTML is a step ahead of standard html. Dynamic HTML allows for design and animations by using only code and not heavy graphics. We have compiled our internal DHTML bag of tricks to ensure that major web page browsers will render the DHTML web site design as we have intended.
WordPress Themes Web Site Design
WordPress has grown as a web publishing tool from just being a blogging software to a full fledged web application. The beatuty of WordPress for us web site designers is that we don't have to worry about the code, we just have to adapt a chosen web site design by use of WordPress themes. Another advantage of WordPress is that our web site design clients can now update their own websites using the WYSIWYG writing and editing tools within WordPress itself.
We can create a WordPress theme from scratch or adapt an existing web site design to make it a WordPress theme. Examples of web site design with WordPress themes are Sound Weavers Recording Studio, Blog of Phlippine Florist Florabella and PinoySports Philipine Sports News.
Clients who availed of our website design & development services also sought our assistance for:
Graphic design
Advertising Banner design
Advertising Campaign conceptualization
For inquiries on how we can help you create a visually engaging and functionally effective website that can rank high on Search Engine Results Pages (SERPs) Contact Us.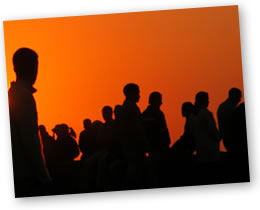 Trapik Media Services